Winter anime season is going to start soon! I've marked several titles that I'd follow when it gets released. I'm not really sure I can watch it directly, though, since I'm going to have my schedules packed with exams and try outs. Well anyway, here goes the list!
Nijiiro Days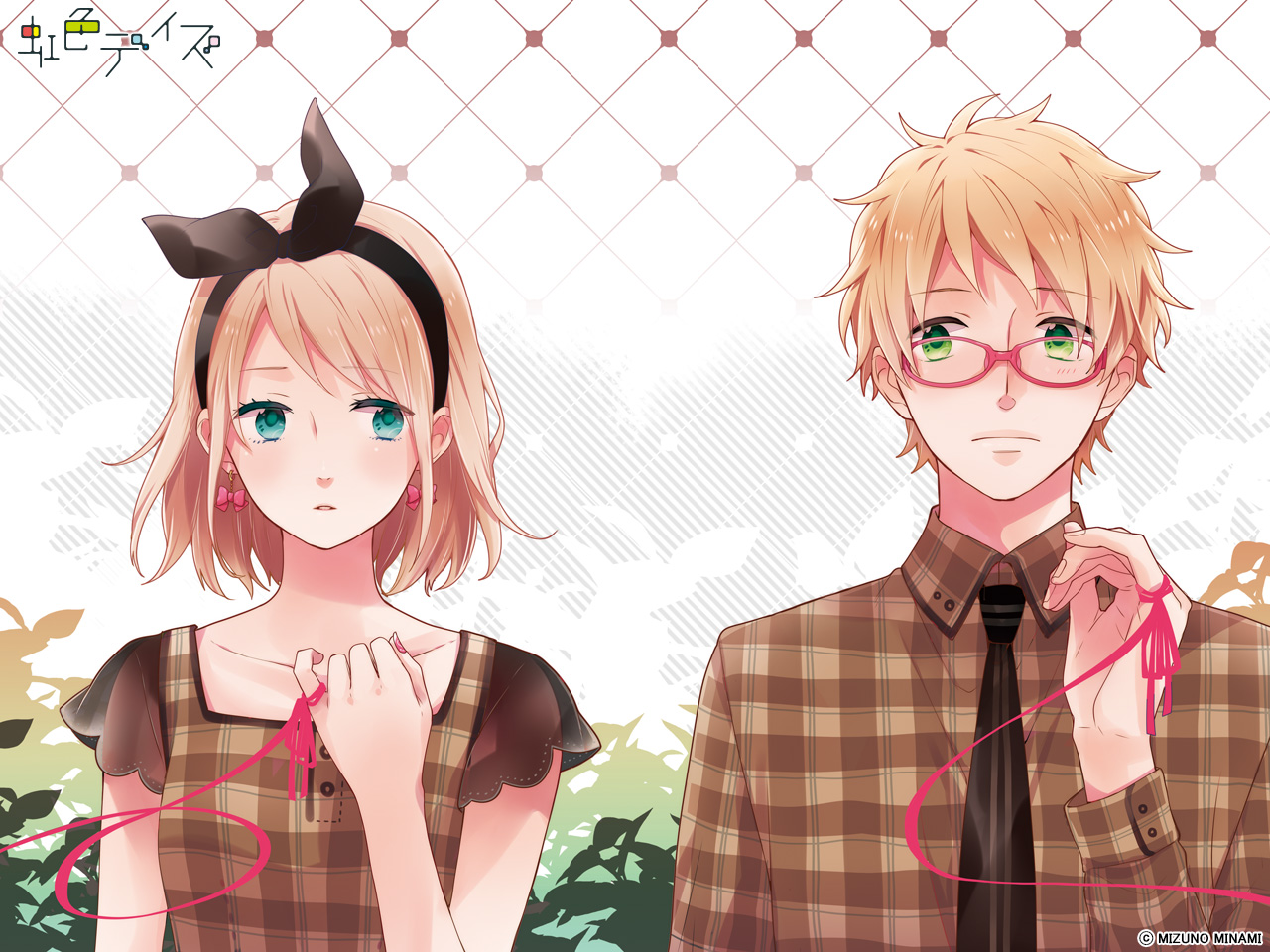 I've caught up with the manga pretty recently and I have to tell you that this one gives me squeals! The four main protagonists are all so interesting. One of them even has an eccentric character (read: S&M). Not to forget the tsundere girl and innocent type, since they're the ones who make this manga full of sparks! 😉
Durarara!!x2 Ketsu
I've longed for the continuation since I watched season one. It took several years for the second season to appear so I was really delighted to hear the news that it would be made a year ago. So the third cour would probably cover several parts of the light novel after the main protagonist, Ryugamine Mikado, makes his move to purge his colorless gang. Can't contain the hype!
Akagami no Shirayukihime S2
Yes! The red haired snow white is going to have it's second season pretty soon! Those two are so innocent (squeal)! I've mentioned this anime's first season in Summer Anime's list so I won't go further with the explanation. The second will probably have around 12-13 episodes like the first one. I hope we get to see Zen and Shirayuki's relationship deepen in this season.
Those are the three anime that I'll definitely watch. Depending on the outcome I might also decide to pick up:
Ansatsu Kyoushitsu S2
Boku Dake ga Inai Machi
Haikyuu 2nd season will still be airing till January, I guess. So I shall keep an eye on their updates, too!
Oh, and have a nice new year's eve!