I'm always sorry for my absence and for neglecting my blog like this. I haven't been able to get into the mood of blogging again these days. Maybe because nothing eventful happens these days? Haha. The polaroid picture above was taken by me during the sakura season. (I finally got the chance to use my camera!) The riverbank that my friend discovered was beautiful and the ground was covered with sakura petals. We did hanami there and it was really great! Anyways, let's get straight to the post.
Achievements
I applied for another scholarship this year and I got nominated for Oita Prefecture's scholarship! The amount of money I get is lower than JASSO's but I'm still grateful that I've earned another opportunity to receive a scholarship. Receiving this scholarship means that you have to participate in all of the programs that the Oita government conducts (it's kind of a pain, yes). People say it'll be very time consuming but who knows I can gain experiences? Haha.
Favorites
Violet Evergarden would be my favorite anime that just ended this early April. It's a beautiful work of art done by Kyo Ani. I'm pretty sure almost everyone knows about this series since it's really popular. I love all the songs starting from the opening, ending, and the OSTs in the anime. Recommended for people who love melodrama.
This spring, I'm following My Hero Academia and Steins;Gate 0. I'm especially hyped for Steins;Gate since I really loved the first series, so I'm really excited when they announced the second season of it!
Now onto the things I bought and loved …
A freaking gaming keyboard. I never thought I'd needed one until I got one. Recently my gaming friends invited me to play another online game together and of course, I said yes. However, spending hours playing that game made my hand sore to the point it started to hurt to flick my wrist. I don't know if Amazon had stalking abilities but a recommendation for gaming keyboard appeared when I was browsing. The features were cool and it was on a half-price discount. I jumped on the offer and now my wrist is happy! 🙂 It's also super comfortable when I have to type my essays for a long period of time.
The next thing would be another tote bag (yes, I have too many bags, I know) from Baggu.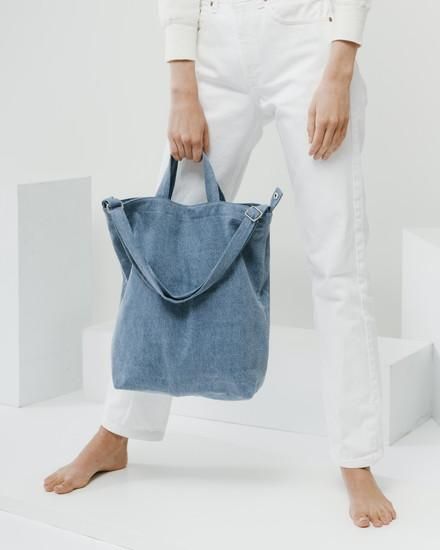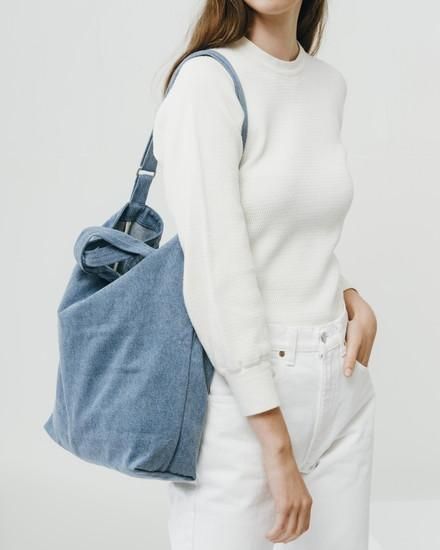 I first discovered the brand while I was browsing through the Google stories cards (all the online advertisements, I swear). I fell in love with the simplistic design and color in an instant and I was delighted when I figured out they also sell it in Japan. To be honest, for a tote bag, the price ain't cheap, however, I haven't regretted purchasing that bag until now since it's so versatile and comfortable to use. The straps don't leave a sharp stinging pain on my shoulders either, so that's a plus.
Wishlist
Time for the random things I saw online but couldn't get my hands on because of money problems …
Hobonichi released a series of new accessories for Spring 2018, the Drawer Pouches. They're designed to fit the things you have in your drawer from stationaries, makeup, etc. They have two sizes, small and large, and each size has 8 designs (4 of them has gone out of stock and won't be restocked anymore.)
Peacocks of Grantham Hall is the first design that caught my eye since I saw the design being used for last year's week's cover. It's super elegant and the tassel is just so extra. The interior colors are really nice as well.
This is the larger version of the pouch and it can fit A5 papers. It has a lot of slots for credit cards, a mesh slot and a huge zipper in the middle to divide your things. The price of this black one is 1000 yen more compared to the small peacock pouch. Why do beautiful things have to be so expensive …
The last item is from Muji! (I have too many things that I want.)
This is probably the most random thing I've found while browsing through Muji's website: a splashproof phone case. It allows you to use your phone while you're cooking or bathing without having to risk your phone's safety. It's not that expensive either so I thought I'd get this the next time I visit Muji.
That's it for the post! Sorry if it's long and image heavy and basically filled with random things but I hope it somewhat entertains you. Haha. I will post more when I get the chance to, so until then!